Would you join in the long queue just to try one of these
Herbal Roasted Ducks
?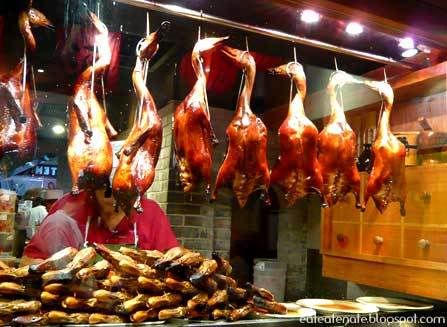 Trust me, you will.
Since it's very first branch at Marina Square, Dian Xiao Er has been so well received that soon, everyone was speaking wonders of their famous roasted ducks. Crowds after crowds will gather outside the restaurant, and we're glad they opened a few more branches; and here we are, joining the queue of the branch at Vivo City.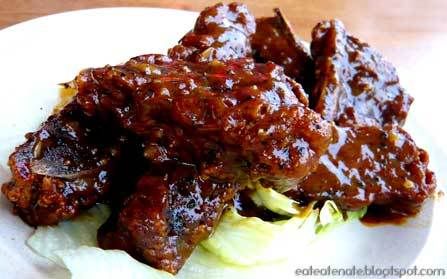 Mongolian Spare Ribs (Small), S$12.80++,
Fried
Spare Ribs
covered all over by some thick spicy sweet sauce. We have no idea how "
Mongolian
" this was, but they certainly were crunchy and addictive.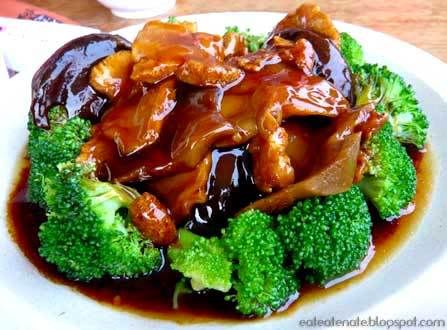 Braised Assorted Mushroom with Broccoli (Small), S$14.80++,
Not exactly very bad, but for the price that you pay for this dish of bland broccolis, plus some unknown weird tasting mushrooms, we would recommend something else instead.
Duck Roasted with Angelica Herb (Small), S$12.80++,
Being their main specialty, this didn't fail to amaze us with its heavenly combination of
Angelica
(
Tung Gui
) herbs and roasted duck. The duck meat itself, was plump, tender and succulent, topped with a layer of finely roasted skin.
These fresh whole ducks, are marinated with herbs and spices for long hours, before they get roasted in a special oven from Germany. No wonder
Herbal Roasted Ducks
had never tasted this good before. Indeed, a must try!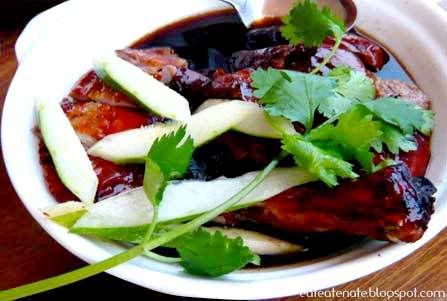 Duck Roasted with Ten Wonder Herb (Small), S$12.80++,
Ten Wonder Herb
is yet another version to choose from the series of
Herbal Roasted Ducks
. However, the taste of the this herb could be quite subjective - strong to the right amount for some, but overpowering for some.
Baked Fresh Prawns JiangNan Style (Small), S$18.80++,
Baked Fresh Prawns JiangNan Style
, also a signature dish of this restaurant, is only exclusive to the Vivo City's outlet. Just like their ducks, they were a well balance of crispiness and juiciness.
Fried Man Tou (4 Pieces), S4.50++,
Hot and crispy on the outside, fluffy and loose on the inside. A great filling alternative for people who don't want rice.
VERDICT
'Dian xiao er' actually refers to 'waiter boys' in the olden times. When you step foot into this restaurant, it reminds you of ancient China - those scenes that you usually see on TV. Their extra effort for putting up chinese decors, and dressing up their servers in cute ancient uniforms, made the whole place very cosy and welcoming. The service is fast and efficient, and you don't really have to wait very long.
Herbal Roasted Ducks
didn't disappoint us in the least bit, and we would definitely return for more. (We're missing them already!)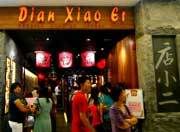 Dian Xiao Er - Vivo City
#02-137/8, Vivo City
1 Harbour Front Walk, S(098585)
(+65) 6376 9786
Mon - Sun: 11.30 a.m. to 9.30 p.m.
http://www.dianxiaoer.net
| | |
| --- | --- |
| Food: | |
| Ambience: | |
| Value: | |
| Service: | |