Ever since business bloomed due to the word of mouth, this humble looking eatery had expanded from one stall to three scattered stalls around the ground level of Sunshine Plaza.
To be honest, Victor's Kitchen looked rather "
lok kok
" with minimal attention paid to its renovation. But we don't really care because if they're scrimping on that to deliver us quality food at low prices, why not? I'll just grab a shaky wooden stool, sit down, and eat my hearts out.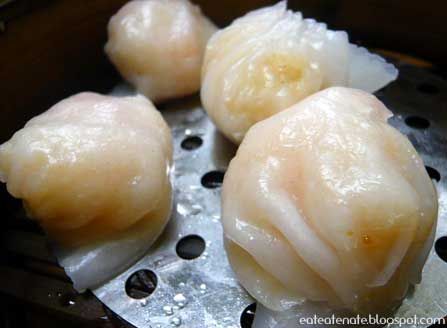 Victor's King Prawn Dumpling, S$3.80++,
The freshness of the prawns play a major role when it comes to eating
Har Gau
s, and this one here didn't disappoint us. Prawns were tender and bouncy, and the transluent skin clinging around were thin and soft, yet firm enough to hold the entire dumpling together without falling apart.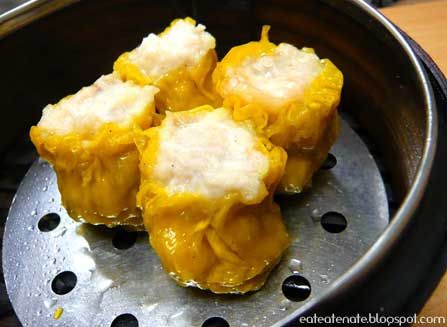 Tasty Queen Size Siew Mai, S$3++,
I don't know why
Har Gau Siew Mai
must go together when people speak of
dim sum
, but we're not missing this out. The
Siew Mai
s didn't appear 'queen size' as stated in the menu, but they were still quite tasty alright. It wasn't soggy, and most importantly, it didn't reeked of the foul pork smell which we both hate.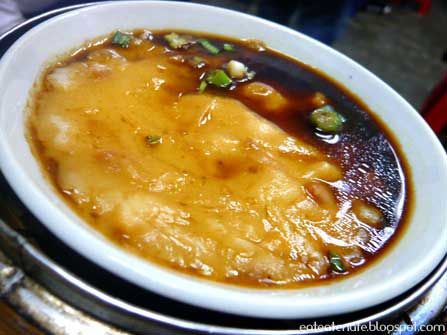 Scallop, Sausage Carrot Cake with XO Sauce, S$3.80++,
This
Carrot Cake
was apart from the fried ones we usually eat, and it was quite fascinating to see the whole steamed carrot cake literally soaked in
XO Sauce
. Taste wise, though somewhat bland with zilch hint of any
Scallops
nor
Sausages
, it went really smooth and well with the heavy
XO Sauce
.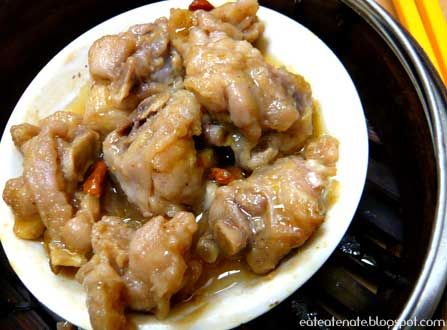 Steam Chicken with Chinese Wine, S$2.50++,
Not just one, but all of the chicken parts were composed of bones, and very fatty meat. Yuck.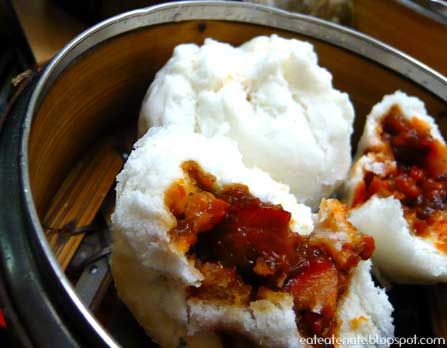 Oyster Sauce Char Siew Bun, S$2.80++,
We are big fans of
Char Siew Baos
, and the ones served here are definitely in our top ten list! The buns were made of soft cottony goodness loaded with juicy chunks of
Char Siew
- two is never too full!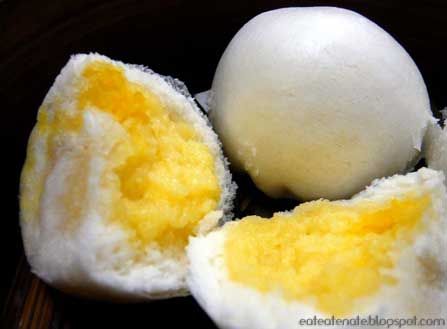 Milky Custard Bun, S$2.80++,
The first
Custard Bun
we've tried was right here at Victor's Kitchen, and following our first unforgettable experience, we went around trying
Custard Buns
from other places but none could become a match for this. We simply love how the rich creamy egg custard blended perfectly with the salted egg yolk - sweet with a slight tinge of saltiness.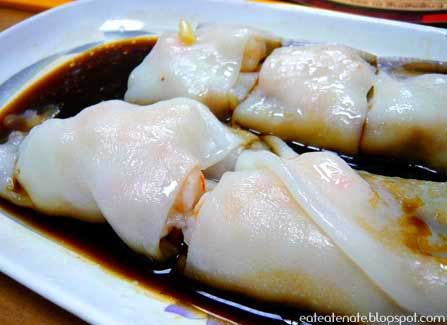 King Prawn Cheong Fun, S$3.50++,
You can really skip the
Char Siew Cheong Fun
here, because it was so-so and you could find much heavenly ones at
House of Rice Roll and Porridge @ Killiney
. Go for the
King Prawn Cheong Fun
instead which the Killiney eatery loses out at.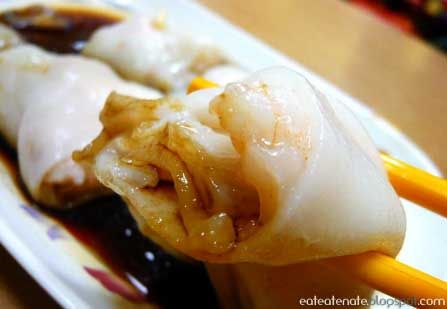 The prawns, like those in the
Har Gau
s, were so fresh you could hear them crunch!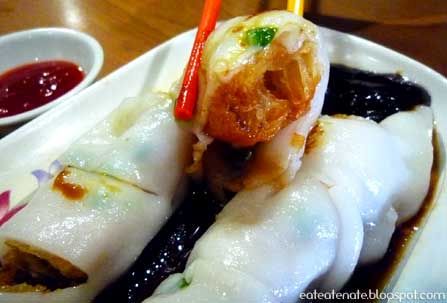 Youtiao Cheong Fun, S$3++,
Initally when we saw this in the menu, we were like, "who the heck would put a
Youtiao
into
Chee Cheong Fun
?" Nevertheless, being curious, we ordered the dish anyway and it turned out to be an absolute no regret! A very unique dish to speak of - with the crispyness of the fried dough sticks in contrast to the silky rice rolls, and together with the sweet black sauce, the combination was simply out of this world!
Crispy Golden Shrimp Rolls, S$3.50++,
None of the online reviews we've seen had mentioned about this dish, but it was admittedly great in our modest opinions. The beancurd skin was light and crispy; the hot shrimp fillings were juicy and delicious; and the vinegar added more even more punch to everything.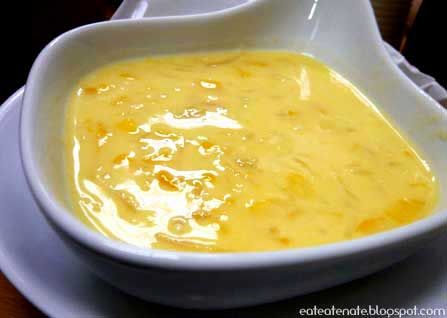 Passion Mango Pomelo Sago, S$4++,
Don't forget to order this soothing
Passion Mango Pomelo Sago
as dessert to end off a gratifying
dim sum
meal.
VERDICT
Overall, we are very satisfied with Victor's Kitchen and the affordable prices that go along with it. Though menu items were pretty limited, they were enough to tell us what good authentic
dim sum
is. (We heard that the owner's actually from Hong Kong!)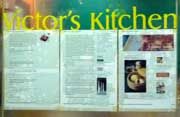 Victor's Kitchen
#01-21/27/48, Sunshine Plaza
91 Bencoolen Street, S(189652)
(+65) 9838 2851
Tue - Sun: 10.30 a.m. - 8 p.m.
Mon: Closed
| | |
| --- | --- |
| Food: | |
| Ambience: | |
| Value: | |
| Service: | |