We were doing some online research for
makan
places around Bukit Timah area when we stumbled across this restaurant - Riders Cafe.
Secluded in a secluded Bukit Timah Saddle Club, it was an instant urban getaway with long winding roads and overlooking greeneries welcoming you from everywhere.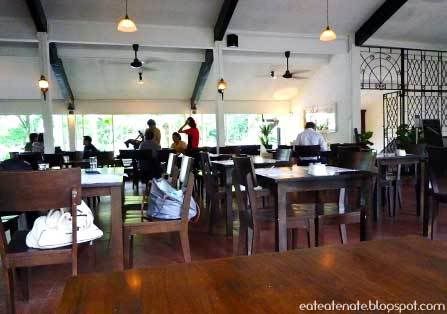 With wooden finishings and unshut windows, one can totally loosen up in such an environment. What's most awesome about this restaurant which offers a different dining experience from others is that you could actually spot horses trotting by while savouring your meals!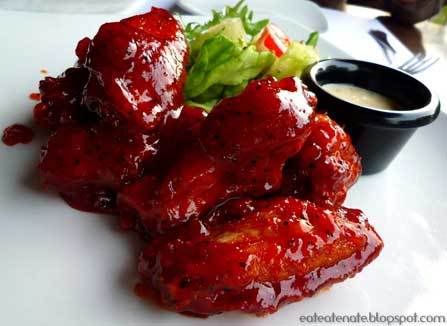 Buffalo Wingers (Half a Dozen), S$8.95++,
These
Buffalo Wingers
came in as a sweet tasting surprise - they weren't spicy at all! (At least to us.) But despite missing out on the usual fiery kick, these wingers still carried off their unique sweetness well. If the thick sauce coating didn't seem enough, dip them into the special mayonnaise for a even sweeter smack.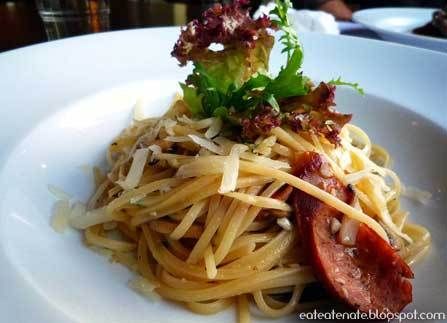 Mushroom Chorizo Pasta, S$15.95++,
In a bed of healthy looking Linguine, you could find thin shreds of cheese, slices of button mushrooms and also
Chorizo
(a mixture of several types of pork sausages). We thought that the pasta appeared too dry-looking for
Aglio Olio
style, but upon trying, the humble strands proved us wrong with their spring and flavour - everything nice and delicious in much less oil.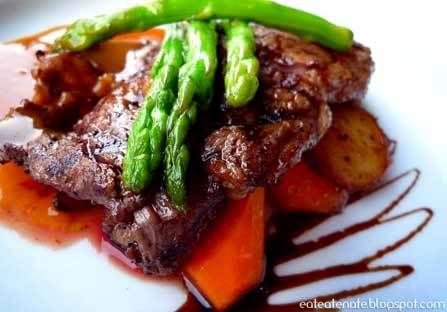 Ribeye, S$28++,
Man, this was definitely one good
Ribeye
! The grill, the tenderness, the succulence, the cut, the sauce, the presentation gets your cutleries and gastric juices running in full swing. Even the sides like asparagus, carrots, and roasted potatoes were not taken lightly of.
Death-By-Chocolate-Cake, S$11.95++,
Love on first bite, sick after fifth bite, hate at tenth bite. Chocolate cake with warm runny chocolate sauce is no doubt yummy, but when it's an overwhelming portion, errr... Our advice - share it!
VERDICT
We were in love with every little bit of Riders Cafe from the moment we stepped foot in until we left. Delectable dishes enjoyed over luscious sceneries with greens and horses - how often do you chance upon places like this in our lion city?
Riders Cafe
Bukit Timah Saddle Club
51 Fairways Drive, S(286965)
(+65) 6466 9819
Tue - Sun: 8 a.m. - 10 p.m.
Mon: Closed
http://www.riderscafe.sg
| | |
| --- | --- |
| Food: | |
| Ambience: | |
| Value: | |
| Service: | |