Have been so tempted to try Sun with Moon for a very long time, and today we are going to satisfy it.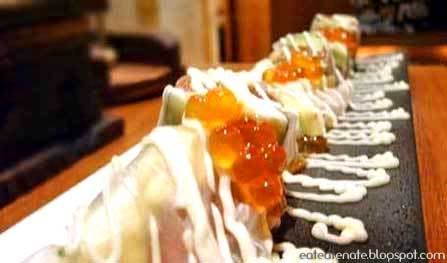 Salmon Avocado Sushi, S$8.50++,
The appetiser came later than our main course, and it ended up as a side dish instead. These five
sushi
s sat side by side (in a single file) on a very long plate, which was nicely placed between us without sacrificing much table space; easy for sharing too.
The taste of salmon and advocado weren't very obvious, but they blended in well with the
sushi
rice and japanese fish's eggs. The mayonnaise runs in graceful thin streams on top of the
sushi
s, giving them a tang, and at the same time, doesn't cast the sick aftertaste of those overused mayo.
For main course, both of us settled for their house specialty,
kamameshi
, which is known to us as "claypot rice" in local context.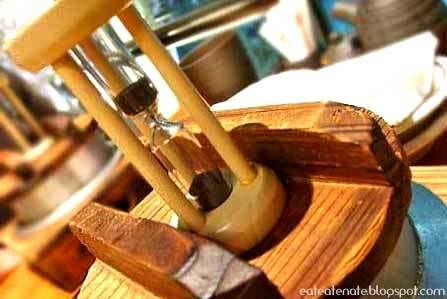 When the sand in the hourglass runs out, the
kamameshi
is ready to be eaten.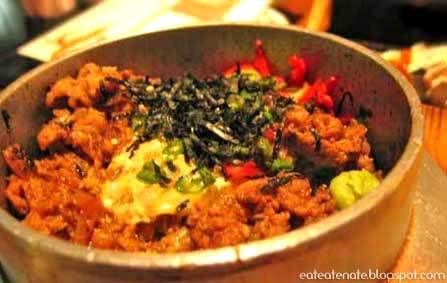 Yakiniki (Beef) Kamameshi, S$14.80++,
Tasty and richly beef flavoured rice in a hot steaming pot. The
tamago
(egg) made the rice stick together, and it highlighted the aroma of the
kamameshi
. Delicious, but not exactly near heavenly. It didn't deserve a squeal of "
Oishii
" from me.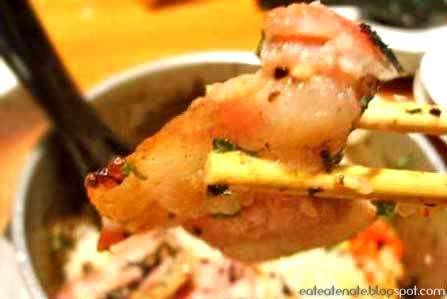 Pork Kurabi Kamameshi, S$14.80++,
The reason I chose
PORK Kurabi Kamameshi
, because I was picturing a completely different kind of pork. You know, those thinly sliced, lean pork (艘肉), if done well, can actually taste much better than chicken. But this dish turned out to be a total disappointment. 90% of each pork slice is made up of yucky fats, and only 10% is our so-called MEAT. I ended up spending my time separating the fats away, so I could chomp on some pathetic shreds of meat. After about 4 slices, I gave up. The rice here wasn't good either - it tasted almost as bland as plain rice. A complete turn-off!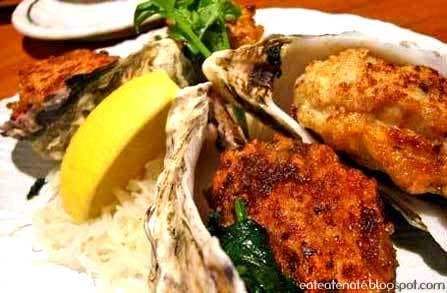 Kaki Bacon Yaki, S$12,80++,
Not being a fan of oysters, I'm not in a position to really judge this. But according to Lionel, it was quite nice. Crispy on the outside, succulent and juicy in the inside. I got sick after eating the first one, and soon I was picking out the bacon and spinaches underneath the oysters.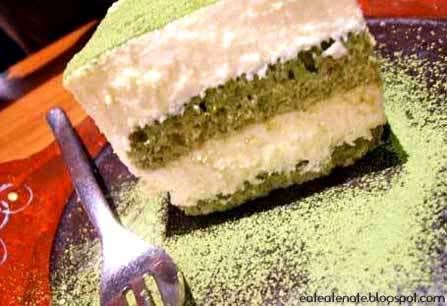 Matcha Tiramisu, S$5.50++,
Dessert was the best thing of the day. Priced reasonably, this
Matcha Tiramisu
really does leaves sweet sensations in our taste buds. The fluffy cheesy goodness from the traditional
tiramisu
s was retained, the expresso part was taken out, and a new kind Japanese
matcha
twist was added into it.
VERDICT
Expectations fall short - Perhaps the picture was painted too well with so many beautiful reviews of this restaurant, making the real thing taste poorer than what we expected. Or perhaps we just happened to order the wrong dishes. However, we wouldn't mind a second visit.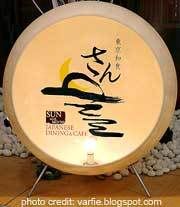 Sun with Moon Japanese Dining & Café
#03-15/16/17, Wheelock Place
501 Orchard Road, S(238880)
(+65) 6733 6636
Sun - Thur: 11.30 a.m. - 10.30 p.m.
Fri - Sat: 11.30 a.m. - 11 p.m.
| | |
| --- | --- |
| Food: | |
| Ambience: | |
| Value: | |
| Service: | |