The basement of Jurong Point was revamped into a whole stretch of food street called Shokutsu 10 Osaka, filled with a new cluster of Japanese restaurants, including a second branch of Kuishin-Bo.
Pardon me when I use the word 'new', because when we went to try, it was really new then. Haha but I've been constantly updating
my personal blog
yet too lazy to update this one, that all my super backdated waiting-to-be-reviewed food reviews had snowballed into a huge (old) collection!
It's high time I start.. a few entries (hopefully) for the moment.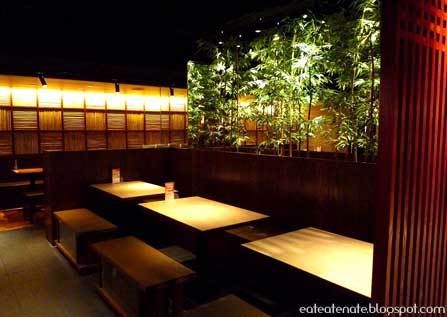 The peaceful looking zen setting can never be peaceful once the noisy crowd sets in.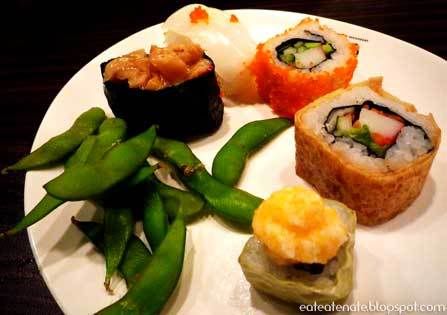 Edamames and Sushis,
What are Japanese buffets without
Sushi
s? But these were of average taste and quality, and I always believe in not stuffing yourselves with too much
Sushi
s because they're filling!
Sashimis,
Our three favourite kinds of
Sashimi
s - salmon, tuna, and swordfish.
Chawanmushi and Cha Soba,
The steamed egg in the
Chawanmushi
s were soft and smooth; while the
Cha Soba
was like any other.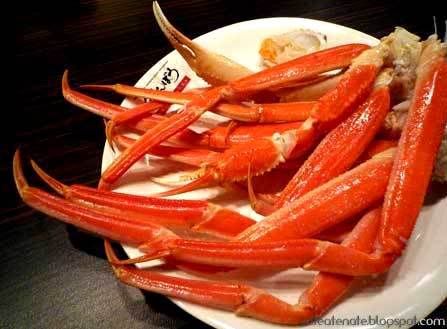 Snow Crabs,
Advertised as the star attraction of the buffet, these
Snow Crab
s were indeed the cream of the crop!
Sweet succulent juices spurt right into your mouth with every suck made on the fresh snowy meat! Wow these
Snow Crab
s totally won me over since the first time I tried it, and it had always been the
ONLY
reason why I'd still return to Kuishin-Bo this time when the rest of the buffet had long degraded.
Anyway, like I mentioned in my
first post about Kuishin-Bo
, I still think topping up S$10++ for the dinner buffet is worthwhile because of
Snow Crab
s.
Hot plate dishes were something that the Jurong branch offered over the
Teppanyaki
dishes at the
Suntec branch
.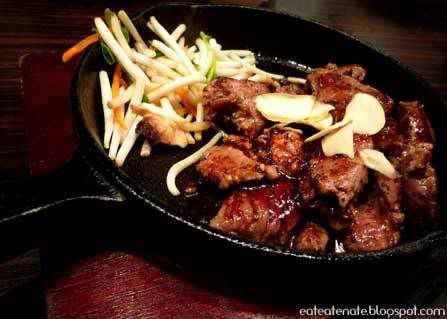 Beef Burger on Hot Plate,
I've read other food reviewers saying how hard and overcooked the beef patty was, and I think the restaurant tried to improve it by breaking up the beef patty into smaller pieces. It was still quite hard and overcooked, but at least easier for consumption now.
Salmon on Hot Plate,
The
Salmon
meat was rather flaky, and the raw beansprouts were a weird combination.
Omu Rice,
Rice here was hard, omelette was slightly overcooked (due to personal preferences), but the sauce was pretty nice. Not bad but again, be mindful of its filling nature.
During dinner buffets, the restaurant would play a tune that goes "Dong dong dong 123.." (I'm sure you've made fun of it before) to give out special dishes for the first 30 customers.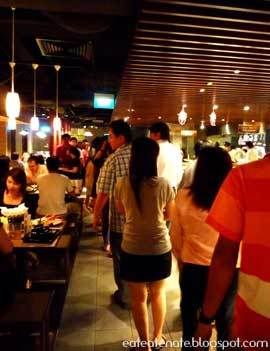 '
Kiasu
ism' was overwhelming as the whole string of people literally surged forward in line within seconds, even faster than a fire evacuation.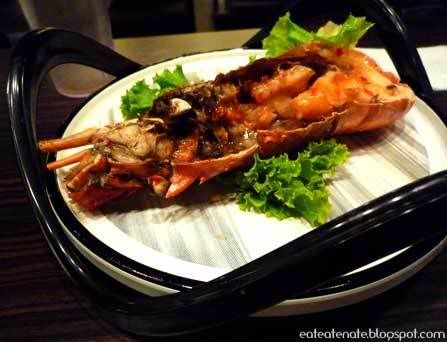 Mini Lobster with Sweet Chilli,
Okay we were one of the first 30
Kiasu
buffet crowd, and we got this
Mini Lobster
. Actually it wasn't really fantastic, but rather the sense of satisfaction in getting the special item.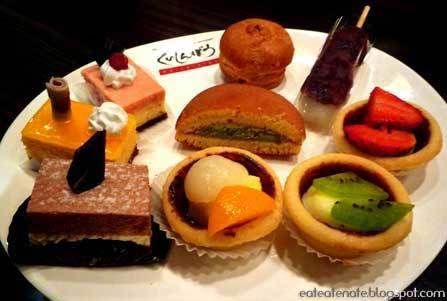 Desserts,
Bite-sized desserts are always good so you could try a much wider variety.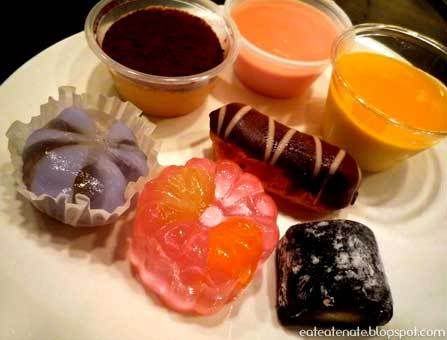 Tiramisu, mousses, jellys, eclairs..
Green Tea and Vanilla Soft Serve,
A sweet messy way to end the buffet!
VERDICT
Unless someone's throwing a treat for us, we would never return to Kuishin-Bo again. Not that it's really really bad, but because we had already grown sick of all the variety there. Time for a new buffet venue!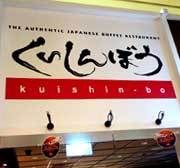 Kuishin-Bo, The Authentic Japanese Buffet Restaurant - Jurong Point
#B1-47/51, Jurong Point Shopping Centre
1 Jurong West Central 2, S(648886)
(+65) 6792 9286
Mon - Sun: 11.30 a.m. - 10 p.m.
http://www.res.com.sg
| | |
| --- | --- |
| Buffet Lunch: | S$26.90++ (Weekdays) |
| | S$28.90++ (Weekends) |
| Buffet Dinner: | S$35.90++ (Mon - Thur) |
| | S$39.90++ (Fri - Sun) |
| | |
| --- | --- |
| Food: | |
| Ambience: | |
| Value: | |
| Service: | |