Attracted by the advertisement, recommended by friends. So here I am, at Tao's, to celebrate my 19th birthday.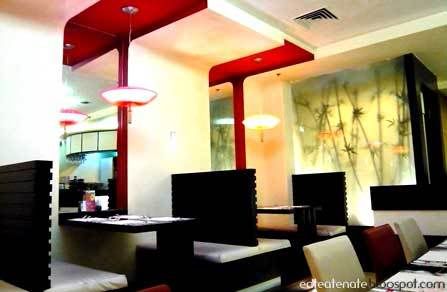 This Asian fusion restaurant is made up more of a "Ching Chong" kind of setting, and served by mainly "Ching Chong" servers.
The way Tao's work, is that you only have to pay a fixed amount, (for our case, S$19.80++ each,) to enjoy a full 6-course set lunch. Then, you get to choose a dish of your preference for each course.
1st Course: Starters
Bacon and Mushroom Gratin,
This was the standard starters for every individual. The toast were surprisingly nice - crisp with a buttery fragrance; and the best thing is, they were free flow! The
Bacon and Mushroom Gratin
, when spreaded on the toast - a perfect match.
2nd Course: Salads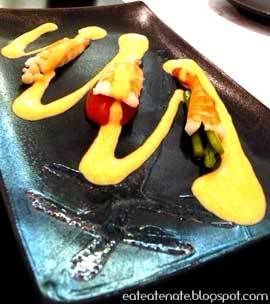 Curry Yogurt Prawn Salad,
The prawns were not firm enough to be considered fresh. Luckily, the
Curry Yoghurt
sauce compensated the taste and balanced up the whole salad.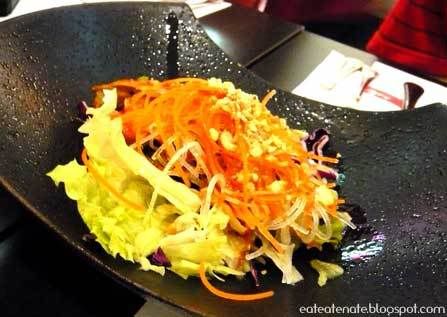 Farm Boy Splendor,
This
Farm Boy Splendor
wasn't a splendor at all. The lettuces and carrot slices didn't go well with the (flavourless) dressing, and the peanut toppings just spoilt everything.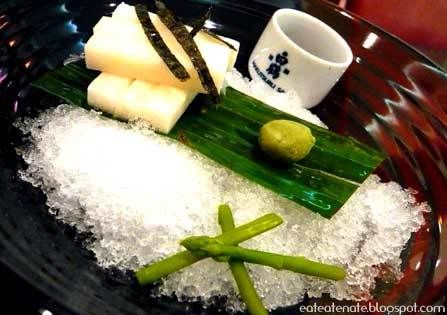 Huai San,
The
Huan San
, (not exactly sure what it is,) was somewhat sticky and starchy, but it went well with the wasabi mixed soya sauce.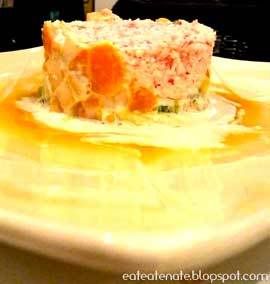 Fruit Salad,
Chunks of small fruits cupped tightly together in a nectareous combination, with overflowing cruch and juicyness - making this the best salad of all.
3rd Course: Soups
Fish Soup,
It was pleasant to drink
Fish soup
poured out of this cute little porcelein pot. Clear, not oily and fishily good.
Cream of Mushroom,
One of the best
Cream of Mushroom
I've drank so far. The kick of shoving spoonfuls of thick concentrated mushroom soup into your mouth, just makes you crave for more!
Cream of Pumpkin,
This was exactly how a good
Cream of Pumpkin
should be - luscious, velvety and full of flavour.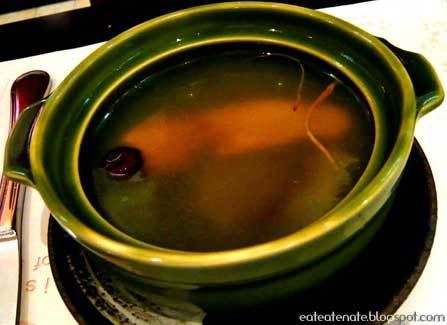 Shark-fin Melon Herbal Soup,
This soup base was somehow similar to that of the
Fish soup
, but it was enhanced with an additional brewed herbal tinge.
4th Course: Main Entrees
Tao's Oven Roasted Steak,
Fresh beef juice oozing out of this tender succulent chunk of
Oven Roasted Steak
, for every chomp you make.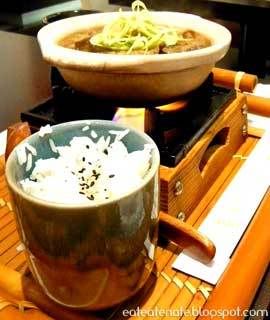 Stew Beef with Rice (Japanese Style),
The most filling main entree of all. Thin beef slices that absorbed the essence of the gravy quick, completed with a bowl of rice. The stew is enjoyed straight off the mini stove, boiling hot.
Grilled Snapper with Japanese Sauce,
Cold, dry and hard piece of
Grilled Snapper
. The quality just didn't made up for the pathetic quantity.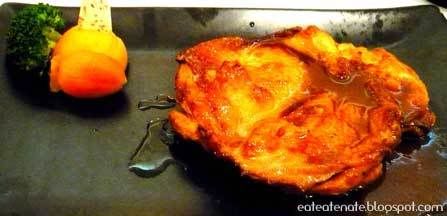 Tao's Grilled Chicken,
Not exactly bad, but I felt was like any other chicken chops, off any other Western food stalls, in any other coffee shops / food courts.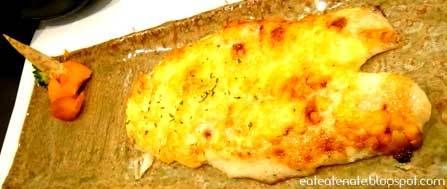 Baked Atlantic Flounder with Cheese,
Fresh
Atlantic Flounder
topped with cheese, baked till crisp, and yet it melts away in your mouth.
5th Course: Beverages
(From front to back:) Ice Summer Peach Tea,
Ice Rose Apple Tea, Ice Grape Mallow Tea,
According to the menu, beverages were supposed to be the last course, but these arrived while we were halfway through our main entrees - better still. Refreshing fruit teas soothed and cleansed away the greasy feeling from the meat and all.
6th Course: Desserts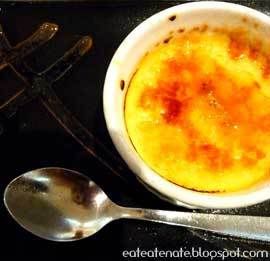 Creme Brulee,
Once you've tried the
Creme Brulee
from
Nexus Gourmet
, none other (like this) will be up to your expectations already.
Yangsheng Poached Pear,
I would rather choose a fresh pear over this sapless weird poached pear.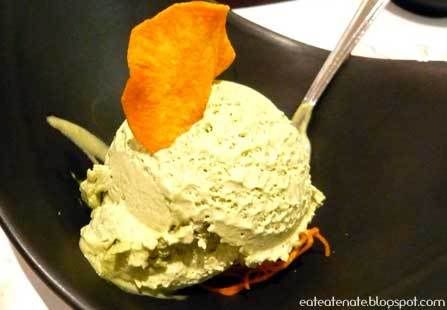 Green Tea Ice Cream,
Green tea flavoured ice creams are always good. This one was more to the milky side.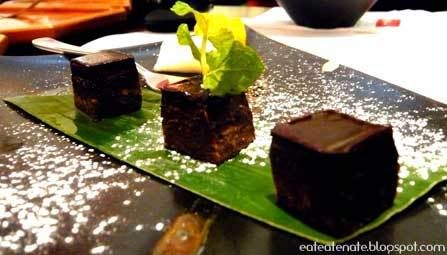 Homemade Chocolate Mousse,
Hard chewy sticky
Chocolate Mousse
just didn't pan out right.
This was what I thought that Tao's should deserve praises for their service. Instead of us asking, "what in-house offers do you have for a birthday girl?", their staff actually took the iniative to find out. Yes, they came forward to ask if we had any special ocassions going on. Upon knowing our intent of visit, they offered me a complementary birthday dessert and gift, sung a "Happy Birthday" song along with us, and even volunteered to help us take group photos.
VERDICT
Superb customer relations I'd say. If Tao's is working towards serving returning customers, then they have succeeded - because I don't see any reason for us not to go back there. However, a 6-course meal did not turned out to be as stomach bloating as we imagined. To our content, the lunch amounted to be of a very comfortable level which our stomachs could take. Tip-top service, great food, at an absoultely affordable pricing.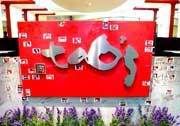 Tao's Modern Pacific Cuisine
#B1-19, Paradiz Centre
1 Seleie Road, S(188306)
(+65) 6339 8858
Mon - Sun: 11.30 a.m. - 10 p.m.
http://www.taos-restaurant.com
| | |
| --- | --- |
| 6-Course Set Lunch: | S$19.80++ |
| 7-Course Set Dinner: | S$28.80++ |
| | |
| --- | --- |
| Food: | |
| Ambience: | |
| Value: | |
| Service: | |