A random impromptu choice among the bulk of Japanese restaurants over at The Central &copy.
Modern zen interior decor of the restaurant, neat and simple. Surprisingly it was rather empty compared to the raging queue at Waraku during the common 7 p.m. dinner time.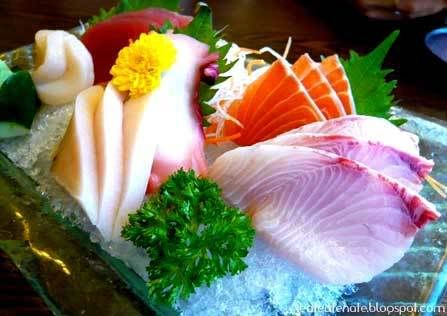 6 Sashimi Mori, S$45++,
Sashimi Mori
! One of the most expensive starters in the menu, with an assortment of 6 different types of
Sashimi
s - salmon, tuna, swordfish, octopus, plus some other kind of fish which we couldn't really tell. Served chilled on ice shavings, the slices of raw meat were reasonably fresh and firm, and they melt right into your mouths.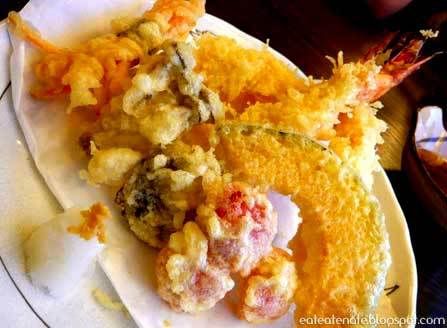 Tempura Mori, S$19.80++,
The
Tempura
flour clumped up too much on a few parts, but overall, the dish felt neither too heavy or soggy, even after leaving aside for quite some time.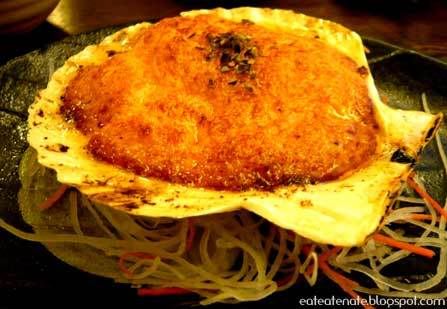 Hotate Mentai Yaki, S$15.80++,
An oh so delicious giant
Hotate
(scallop) with molten cheese blanketing all over. Be careful not to let it drip!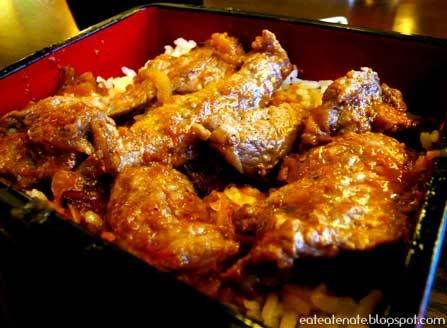 Steak Don, S$19.80++,
The entire
Don
was filled with tender beef steaks and that only, accompanied with an aromatic gravy sauce. First few scoops were wonderful, but soon it became a routine when the same food just got repeated over and over, even with pickles and
miso
soup as occasional diversions.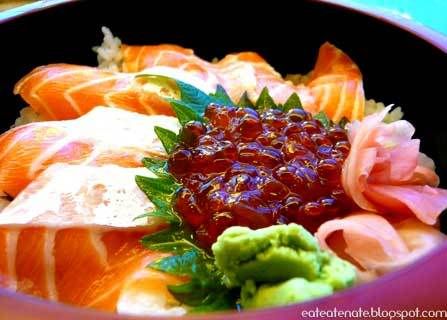 Salmon Oyako Don, S$18.80++,
Again, salmon
Sashimi
s were fresh, but not so for the salmon roe if we were to pick on. Yes, they still burst and squirted juice upon pressure, but we were expecting a higher grade from such price.
VERDICT
With prices ranging from mid-high to high, the food seemed just slightly above average. The menu choices were a little restrictive and were mostly 'a la carte' - Kyomomoyama could do better by offering food in sets during dinner (and not just over lunch).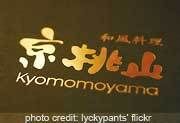 Kyomomoyama 京桃山
#03-87/100/101/110, The Central ©
6 Eu Tong Sen Street, S(059817)
(+65) 6534 8001
Mon - Sun: 11.30 a.m. - 11 p.m.
| | |
| --- | --- |
| Food: | |
| Ambience: | |
| Value: | |
| Service: | |