Apart from their famous mudpies, we've never heard much people raving about the food over there. Today, we find out why..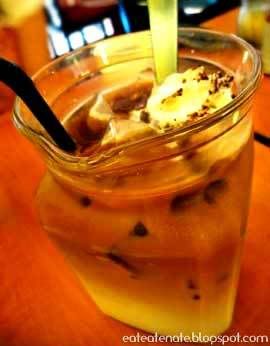 Iced Hazelnut Elephanccino, S$$7.65++,
An elephant sized cappuccino drink without an elephant sized flavour burst to support it. Too much ice perhaps, everything tasted so diluted with little traces of hazelnut.
Iced Manhattan Mocha, S$7.95++,
Their famous
Iced Manhattan Mocha
managed to convince us with its aromatic coffee served with a dose of sweet chocolate and ice cream. Slurp.
Spicy B.B. King Chicken Sandwich, S$12.50++,
Oh, did you mean voted "'worst' sandwich in Singapore?" Can't believe it was actually stated the exact opposite - as 'best' in the menu.
The bread, shredded roast chicken, cheddar cheese and salsa came together to form horridly dry combination. Nothing of anything we fancied about this dish, not even the (skinny) fries nor the (not very fresh) salad.
Tears in Heaven, S$15.50++,
Yar, I would probably die spurting
Tears in Heaven
after finishing this dish. But then again, I wouldn't want such a nasty one as my last meal. It was pathetically creamy(?) spaghetti - cold stale dry and very unappetizing. Bad bad bad!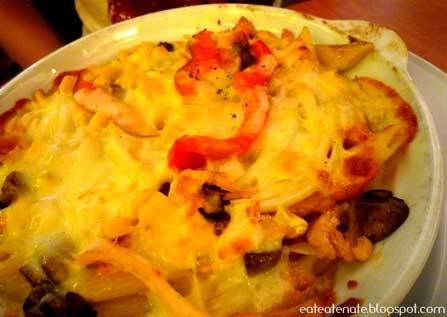 Red Hot Chilli Pepper, S$11.90++,
We'd rate this half a heart for the effort of coming up such a concordant name for the dish. Other than unbearable spicy hot, we couldn't find any other descriptions for the chilli overridden taste.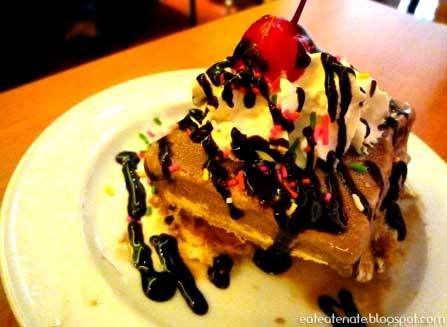 Tiramisu Mudpie, S$10.95++,
We seriously do not like cherry and rainbow chips especially as garnishes on cakes. It makes the whole thing looks cheap. Presentation aside, we were expecting it to be close to a
Tiramisu
with at least some liquor essence from the
Kahlua
-soaked biscuits, but quite in vain.
Jedi Mudster, S$10.95++,
Laid with an Oreo cookie crust, homemade cookie chunks trapped between double chocolate chip and Macadamia nut ice cream, this mudpie was a more decent one. However, as nut 'haters', the crunch was too much for us to take.
VERDICT
Perhaps it was the problem with the branch. We don't seem to hear much complains about the one at Heeren. Anyhow, mudpies were so-so only, and we would definitely not return for the main courses. They simply sucked too much.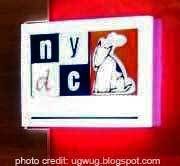 N.Y.D.C. Café & Restaurant - Bugis Junction
#02-47/48, Bugis Junction
200 Victoria Street, S(188021)
(+65) 6333 3161
Sun - Thurs: 11.30 a.m. to 10.30 p.m.
Fri - Sat: 11.30 a.m. to 12 a.m.
http://www.nydc.com.sg
| | |
| --- | --- |
| Food: | |
| Ambience: | |
| Value: | |
| Service: | |